OCTOBER
The FOHTA Gallery present
Kyra E. Hicks, Quilter & Fiber Artist
What Makes A Quilt So Special ?
Exhibit: September 1 - October 31st
Opening Show Sunday, October 2, 2022
2:00 - 5:00pm
Lecture at 3:00pm
Light refreshment served * Bring a friend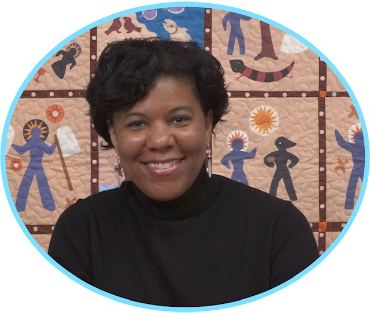 Kyra E. Hicks is a gifted quilter who has stitched many different quilts ranging "Single Black Female," "Prayers & Dreams," "When My Arms Get Tired", just to name a few. She publish her first book Black Threads in 2003, and later name her publishing company Black Threads Press.
Kyra quilts are in the collections of the Museum of Arts & Design (NYC) the Fenimore Art Museum (Cooperstown, NY) and, most recently in the Smithsonian National Museum of African American History and Culture (DC). Visit her website at www.BlackThreads.com.
Ask How you can EXHIBIT/ SHOWCASE YOUR ART OR TALENT at the FOHTA GALLERY
Alphabets, Watercolors and Quotes by Felecia
Inspired by Alma W. Thomas
𝗧𝗵𝗲 𝗔𝗩𝗔𝗦𝗧 𝗧𝗢𝗨𝗥 𝗶𝘀 𝗵𝗮𝗽𝗽𝗲𝗻𝗶𝗻𝗴 𝗮𝘁 𝘁𝗵𝗲 𝗙𝗢𝗛𝗧𝗔 𝗚𝗮𝗹𝗹𝗲𝗿𝘆 𝗦𝗮𝘁𝘂𝗿𝗱𝗮𝘆, 𝗦𝗲𝗽𝘁𝗲𝗺𝗯𝗲𝗿 𝟭𝟳𝘁𝗵, 𝟭𝟭:𝟬𝟬-𝟰:𝟬𝟬𝗽𝗺.

𝗙𝗲𝗹𝗲𝗰𝗶𝗮 𝗕.𝗠𝗰𝗙𝗮𝗶𝗹'𝘀 𝗰𝗮𝗹𝗹𝗶𝗴𝗿𝗮𝗽𝗵𝘆, 𝘄𝗮𝘁𝗲𝗿𝗰𝗼𝗹𝗼𝗿𝘀, 𝗮𝗻𝗱 𝗾𝘂𝗼𝘁𝗲𝘀 𝗮𝗿𝗲 𝗶𝗻𝘀𝗽𝗶𝗿𝗲𝗱 𝗯𝘆 𝗔𝗹𝗺𝗮 𝗪. 𝗧𝗵𝗼𝗺𝗮𝘀. This series is full of colors from the bright yellows of the sunrise & sunset to the rich earth tones of the seashores. Combine with the alphabets and quotes from all walks of life. 𝗦𝗲𝗹𝗲𝗰𝘁 𝗮 𝗾𝘂𝗼𝘁𝗲 𝗯𝗮𝘀𝗲𝗱 𝗼𝗻 𝘆𝗼𝘂𝗿 𝗶𝗻𝗶𝘁𝗶𝗮𝗹𝘀. Visit FOHTA Gallery website bi-weekly for new art creations. A different quote for each alphabet. These are "A One Of A Kind" collectibles art pieces.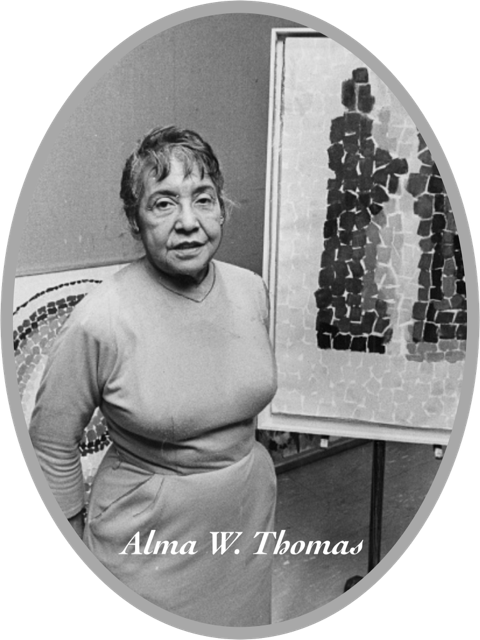 Alma W. Thomas known for her abstract images composed of rhythmic bands of exuberant colors. Alma Thomas devoted herself to painting after a four decade career in education. After fully exploring realism during the 1950, Thomas loosed her brushwork and began to focus more intently on field of color. She ultimately found her voice in abstraction, patterning geometric shapes in rich hues again solid or multicolor backgrounds. . . .
Thomas's vibrant, lyrical composition and distinctive mark-making place her her among the most innovative America painters of the 20 century.
YOUR STATE OF MIND Series
The 50 states and their attributes done in calligraphy
All 50 states are available including the District of Columbia.
Fact Attributes: meaning of name, admission to the union,
inhabitant, capital city,flower, tree, and state bird.
This is the perfect gift for newlyweds, an individuals who is relocating,
or anyone who wants to learn about his or her state.
11x14
$30.00+VA sale tax 2 for $50.00+VA sale tax
regular price: $40.00
Local orders use CASH APP. for local orders : $FOHTA
Clip or Black Frame
ALL 50 STATES AVAILABLE and THE DISTRICT OF COLUMBIA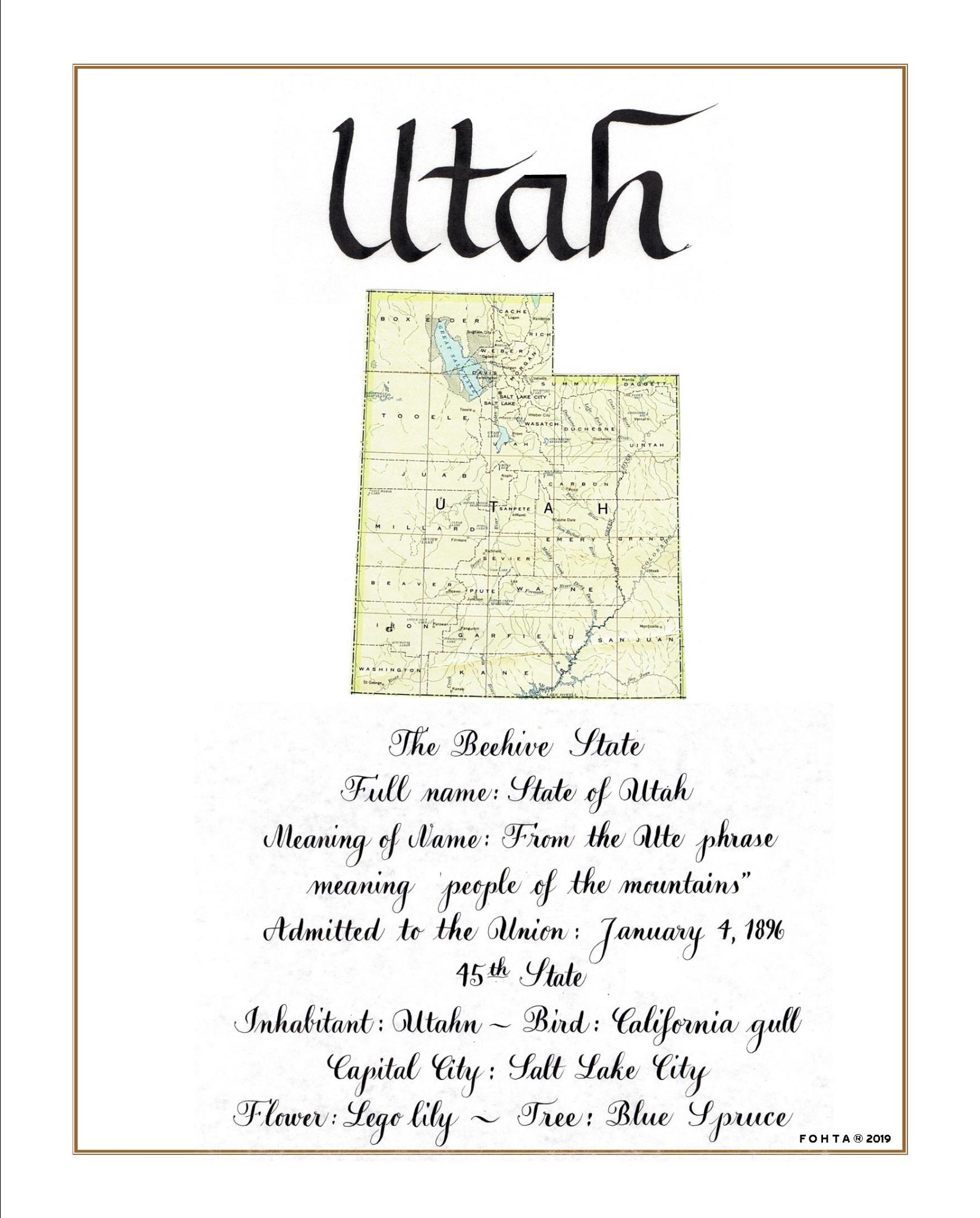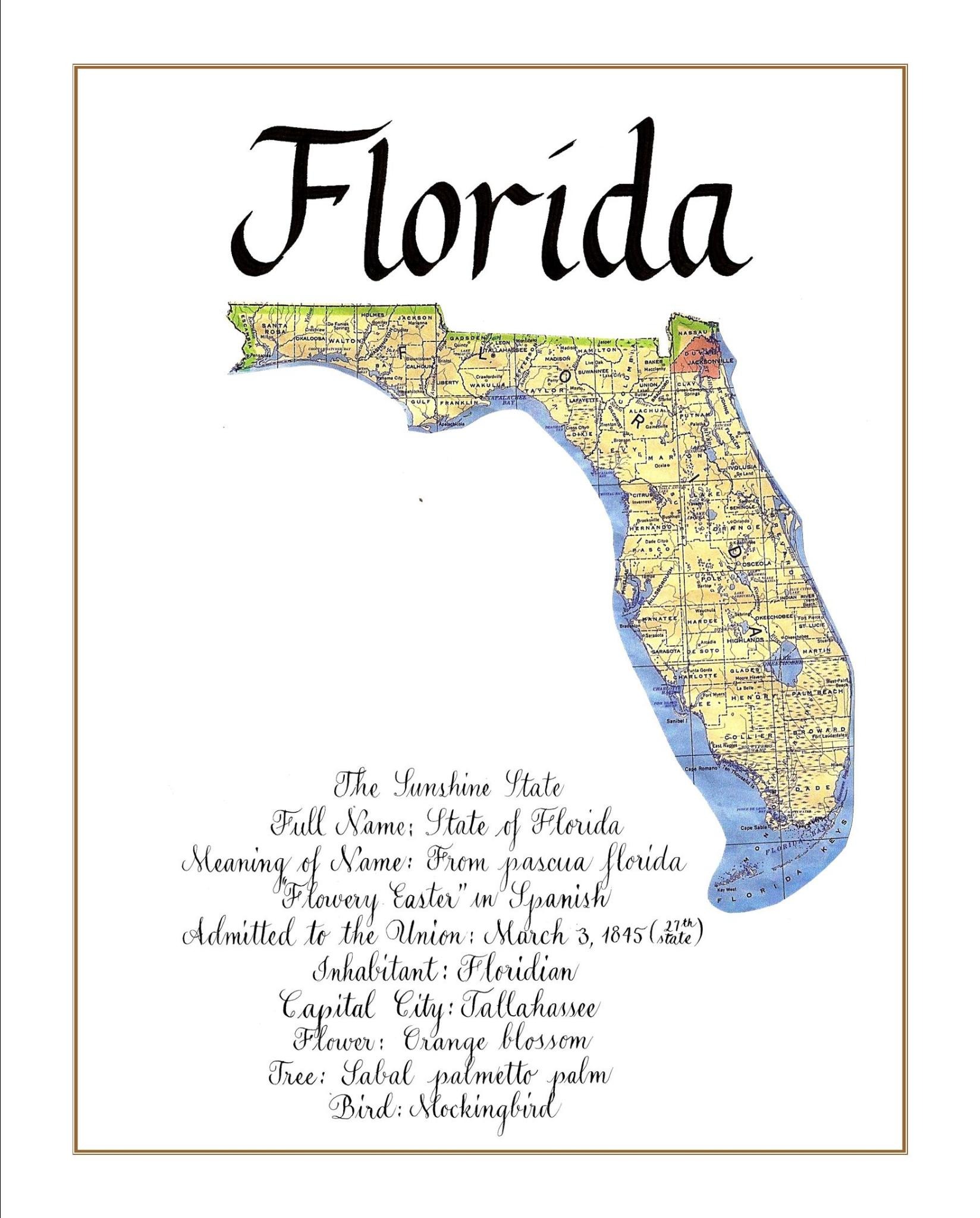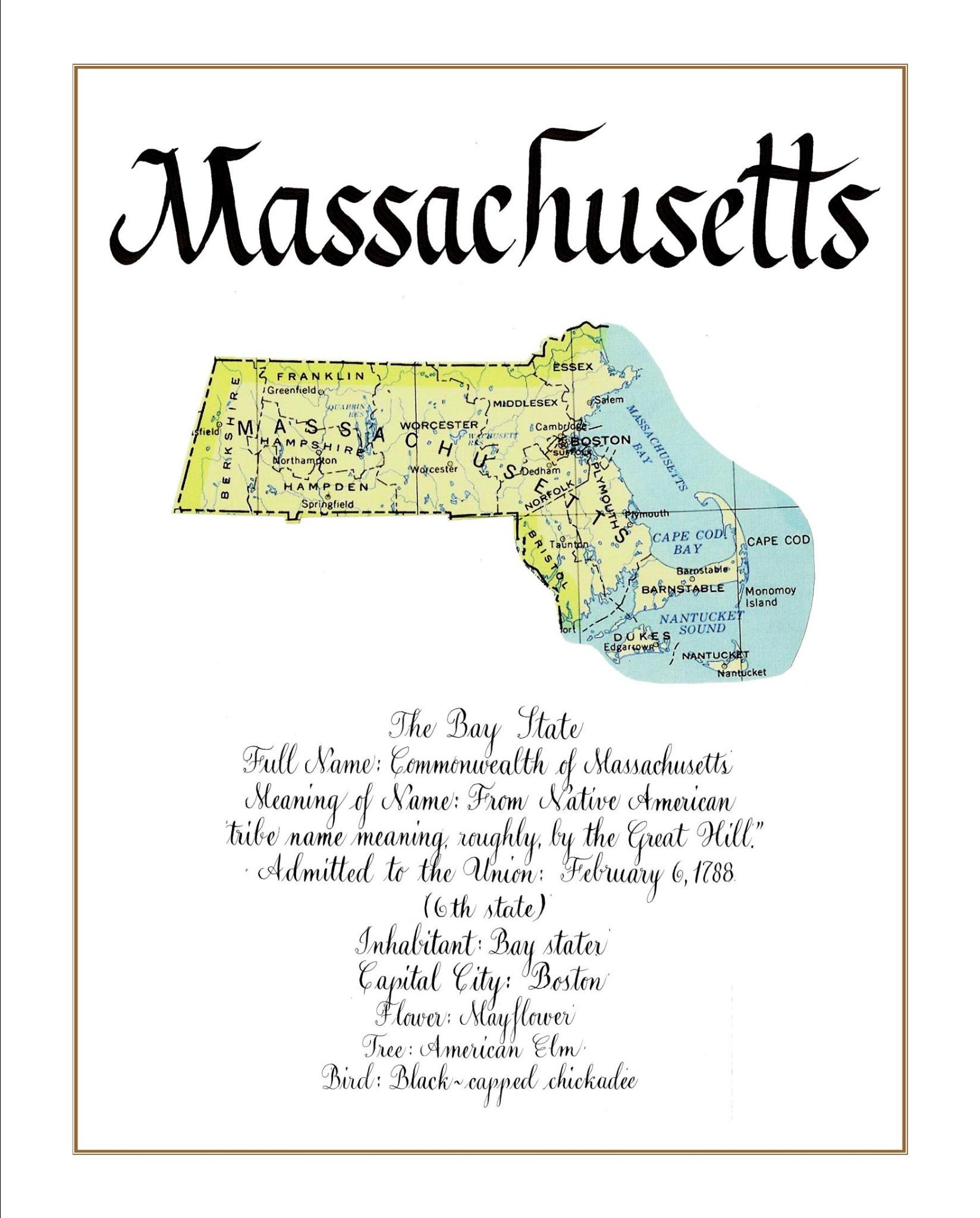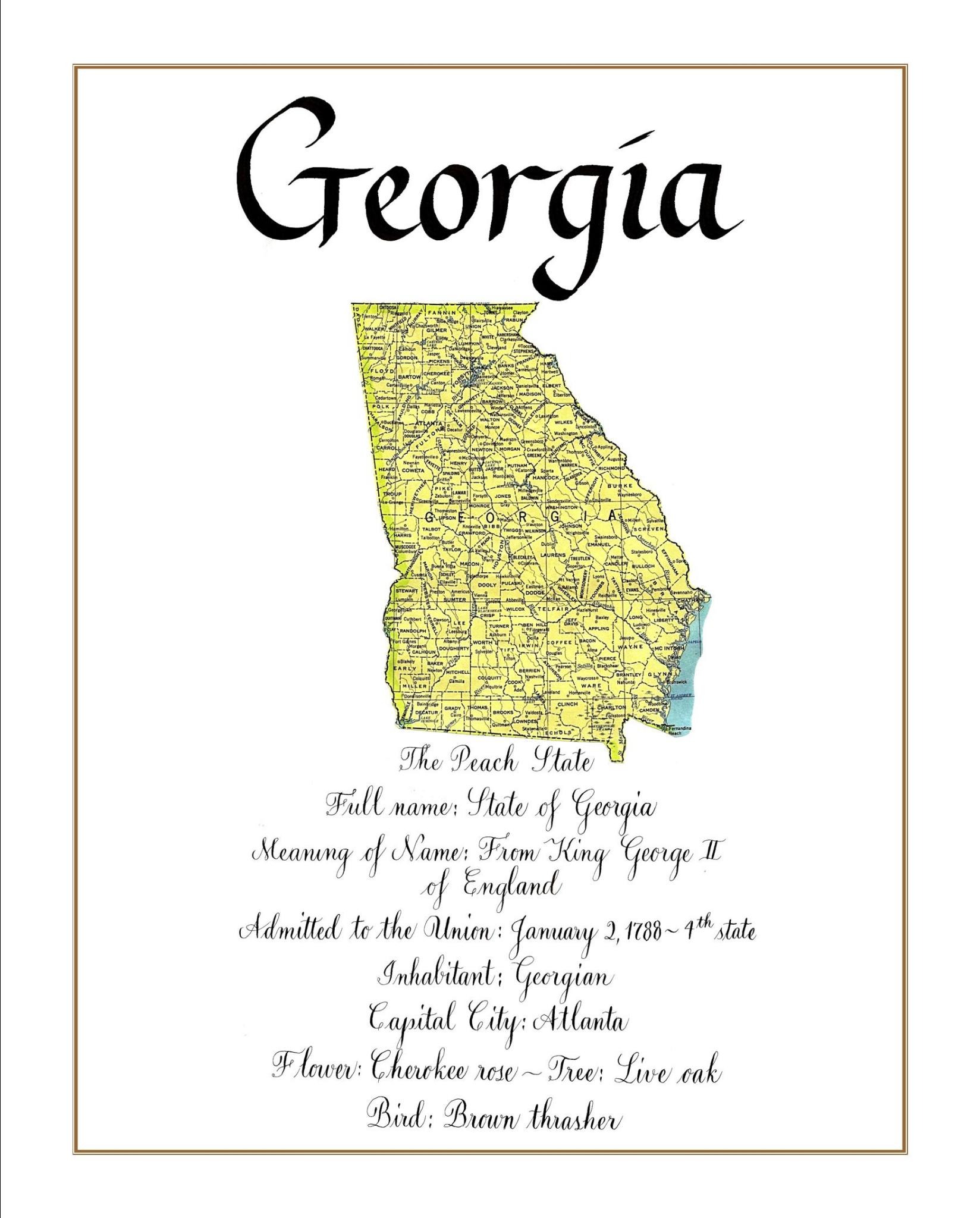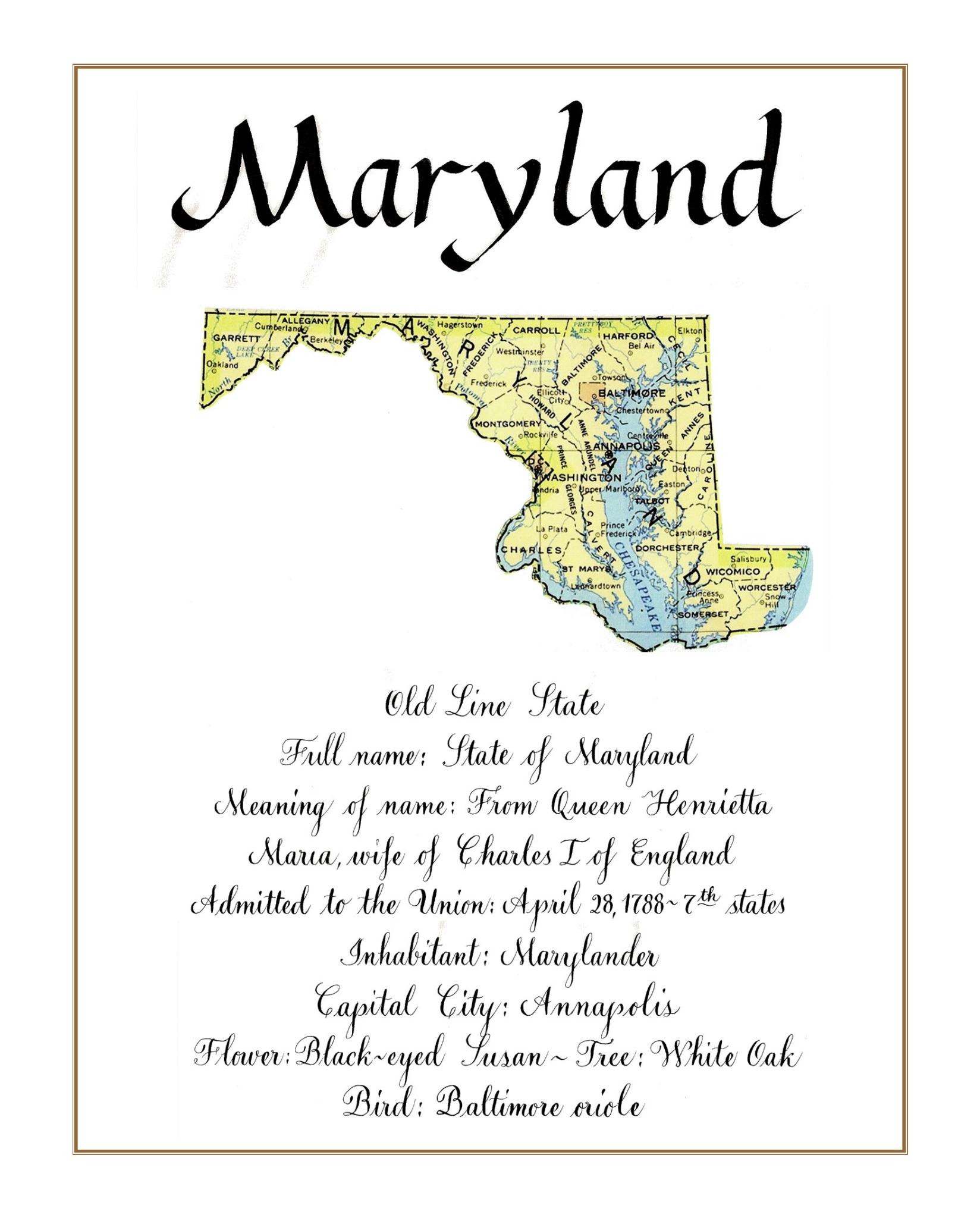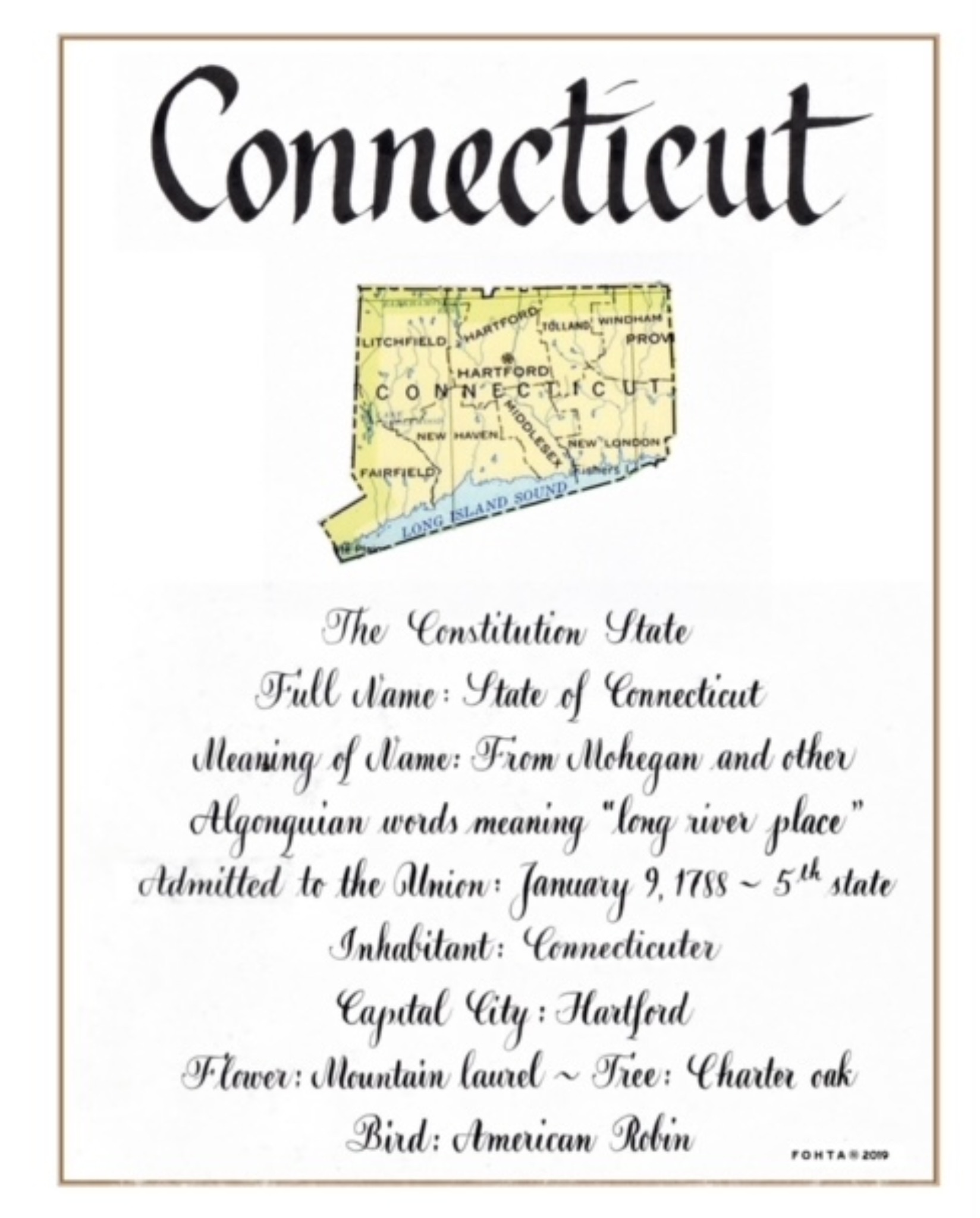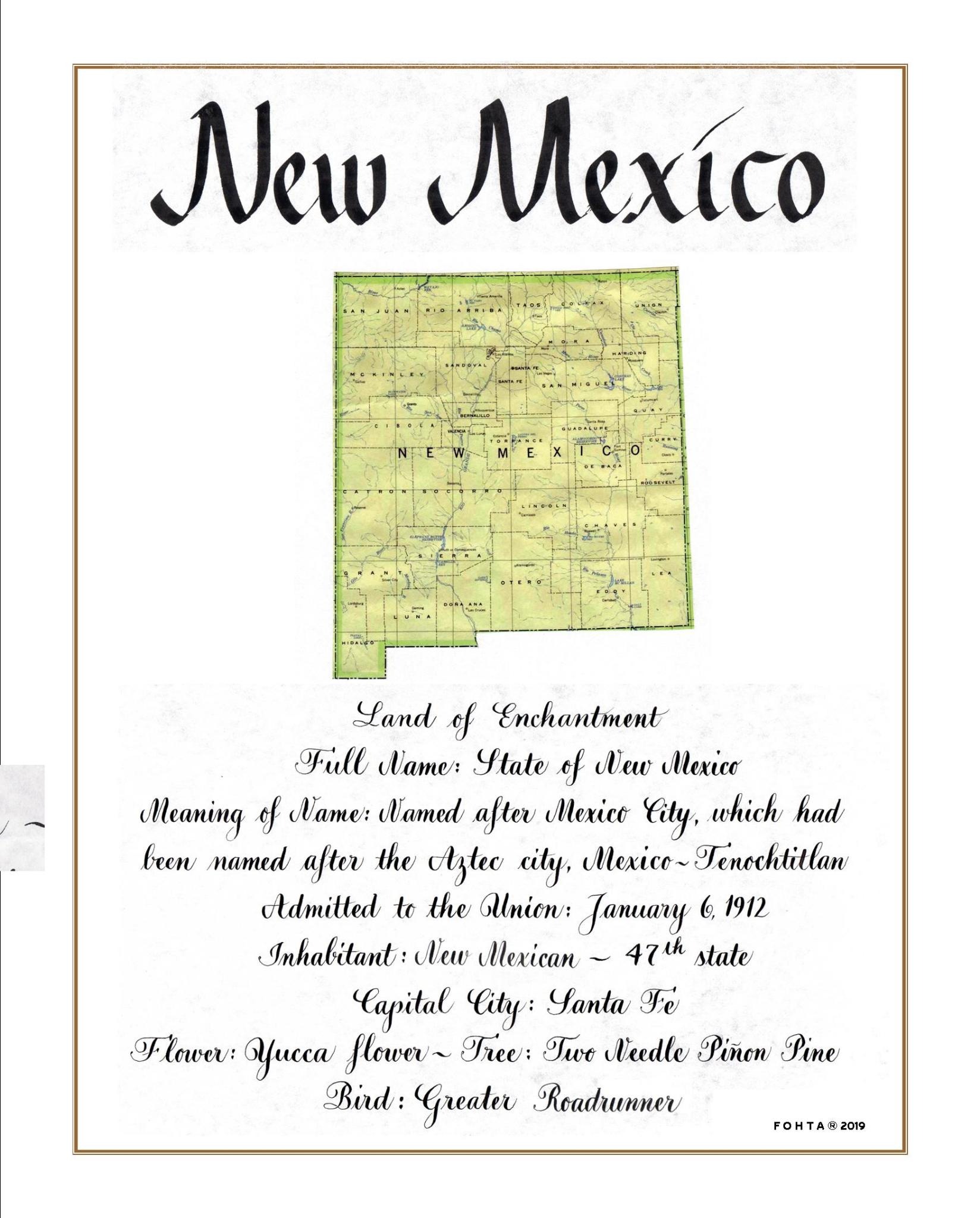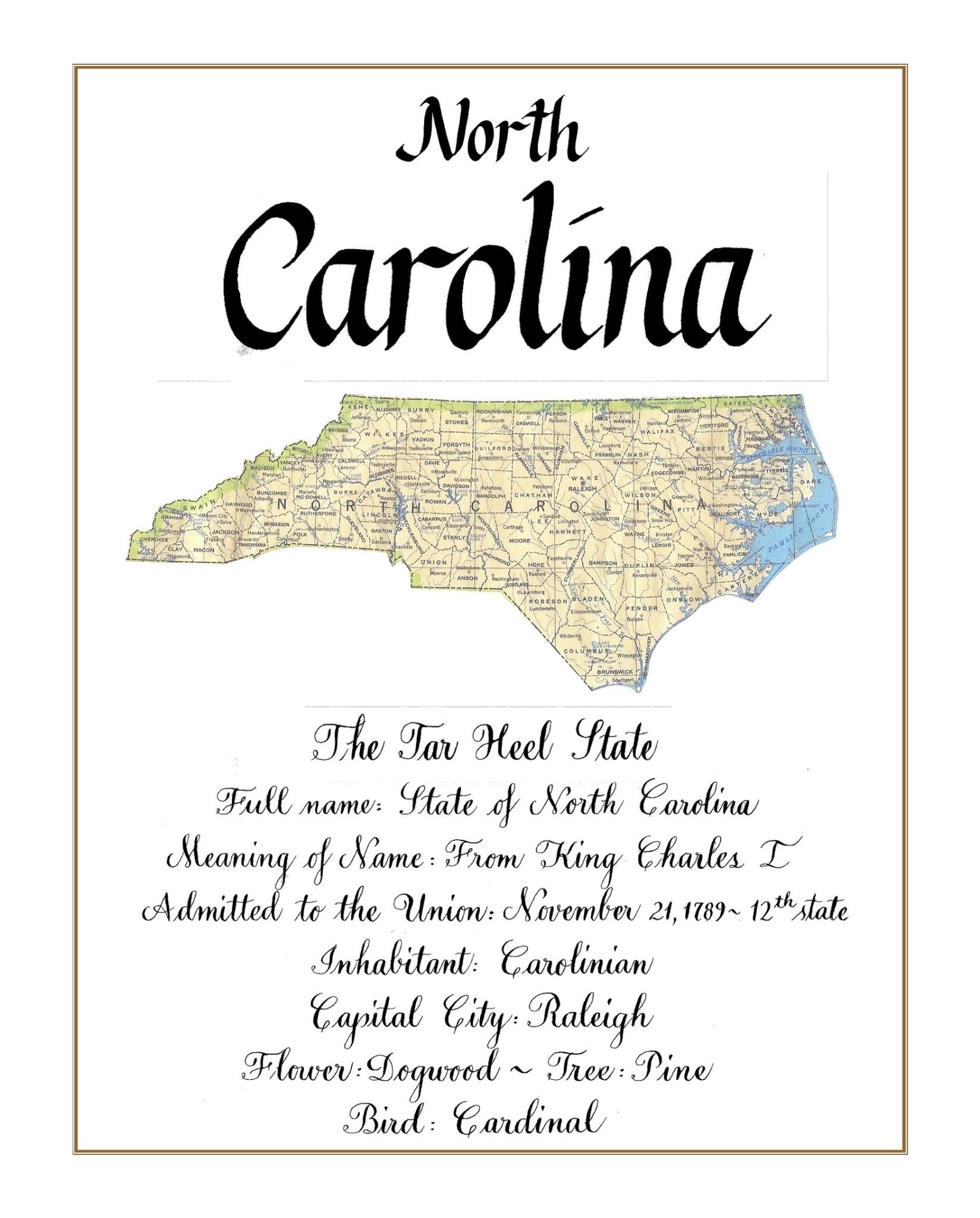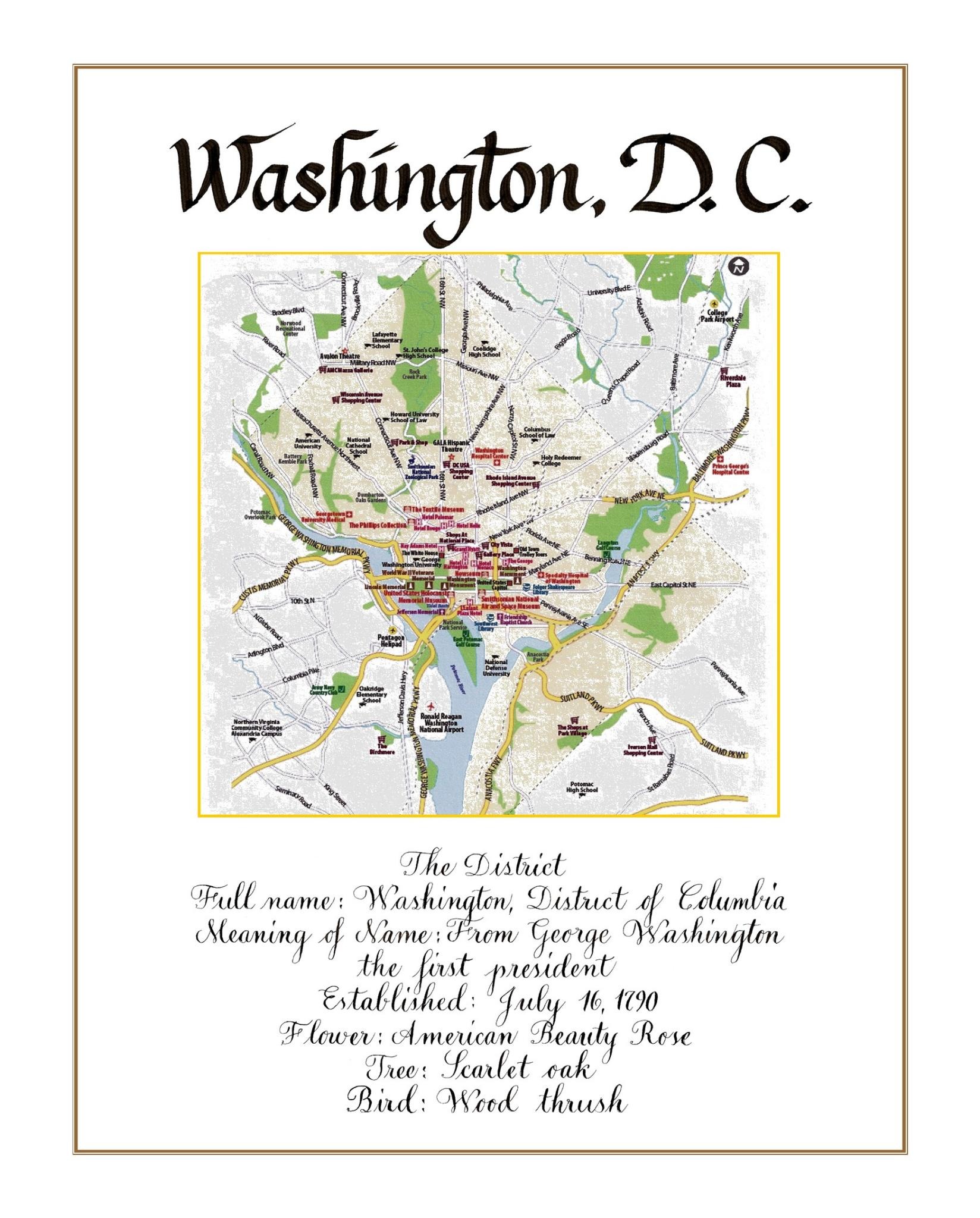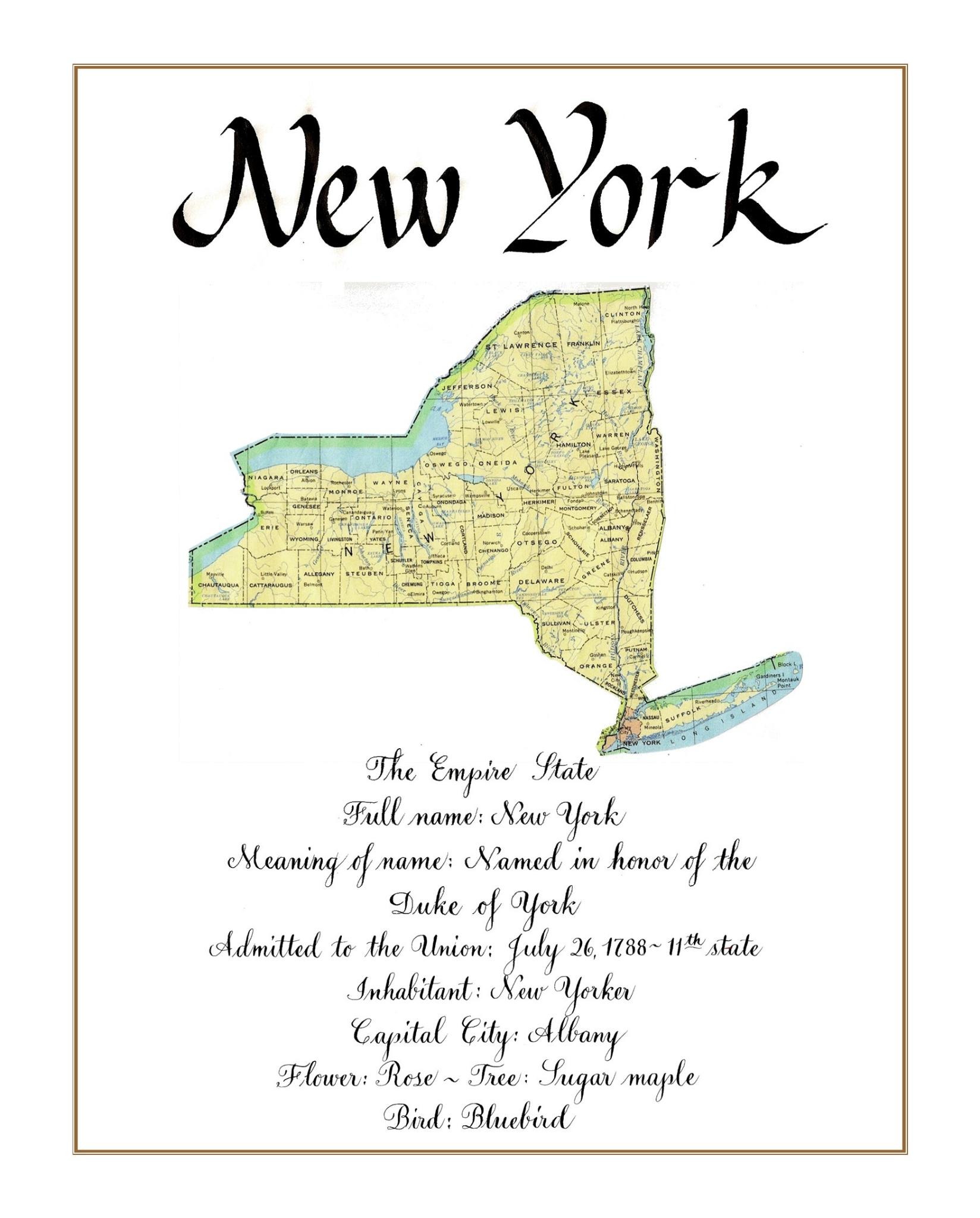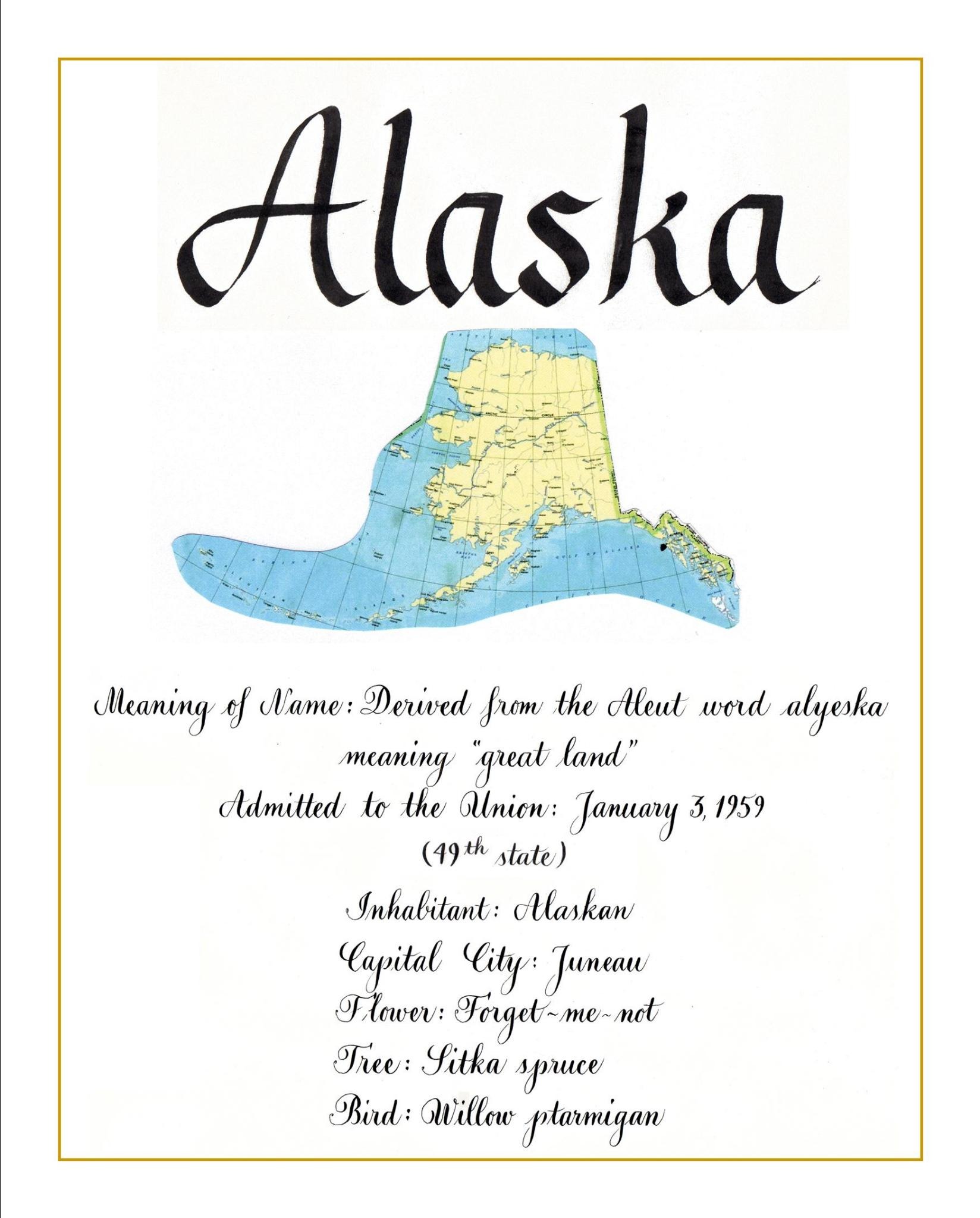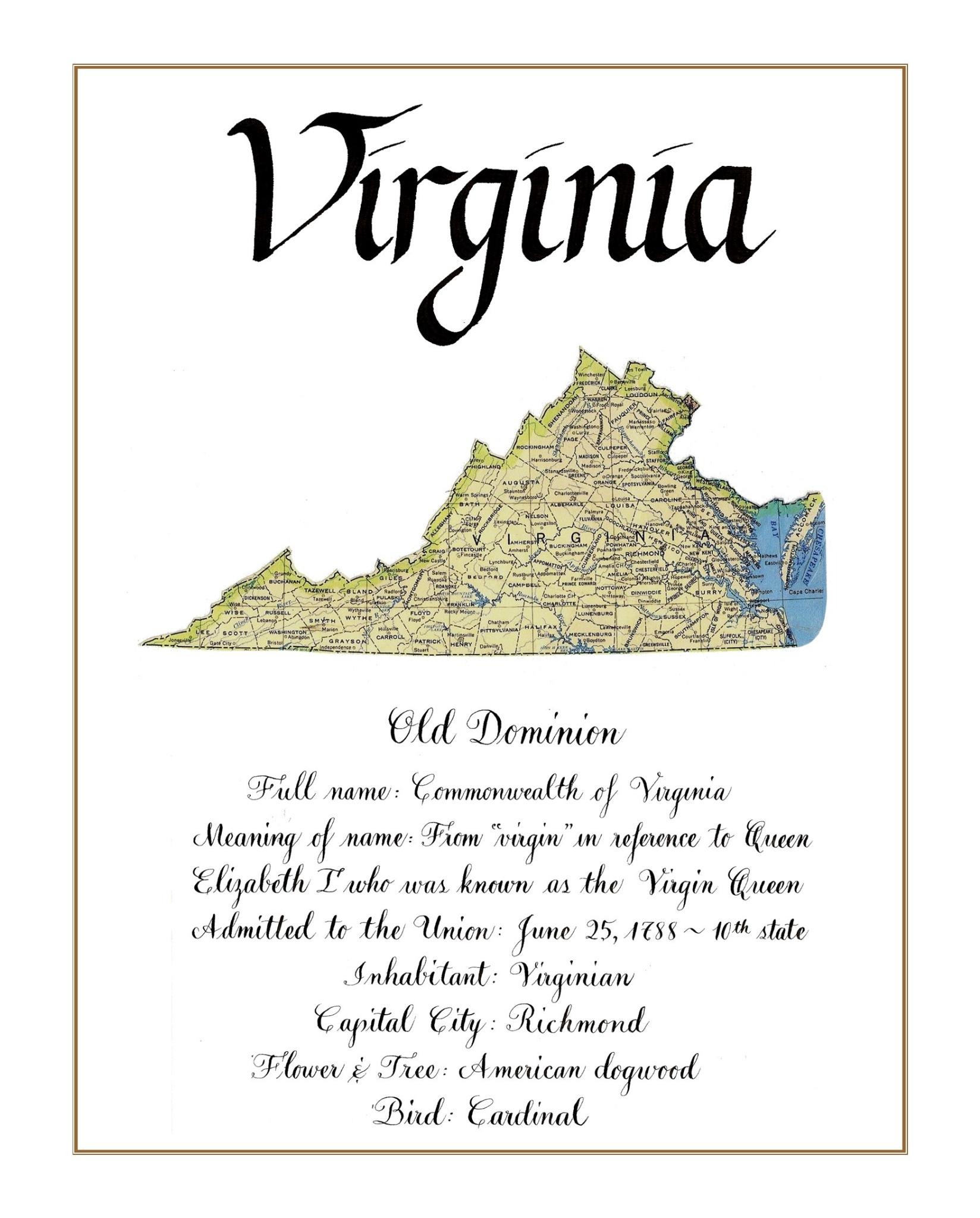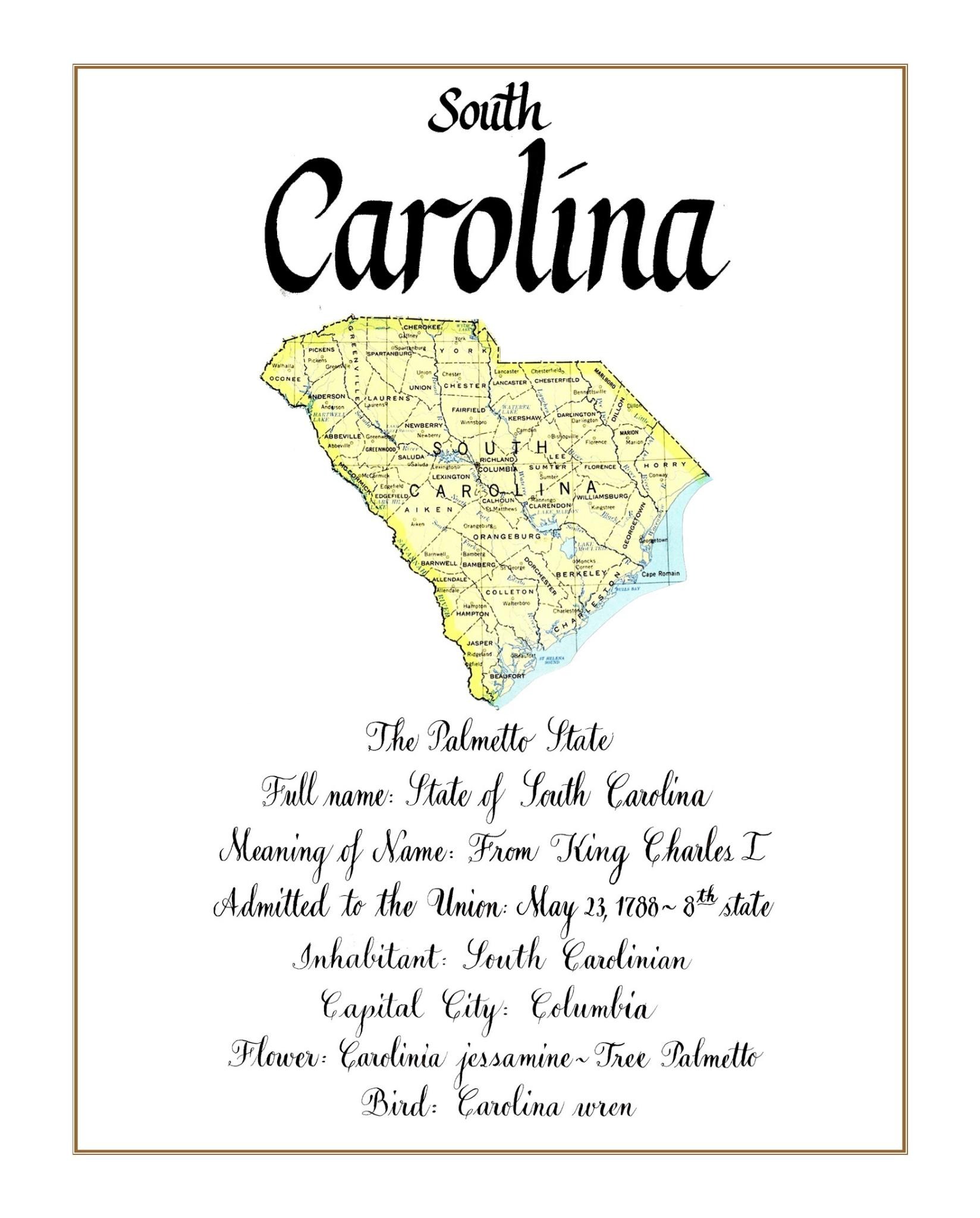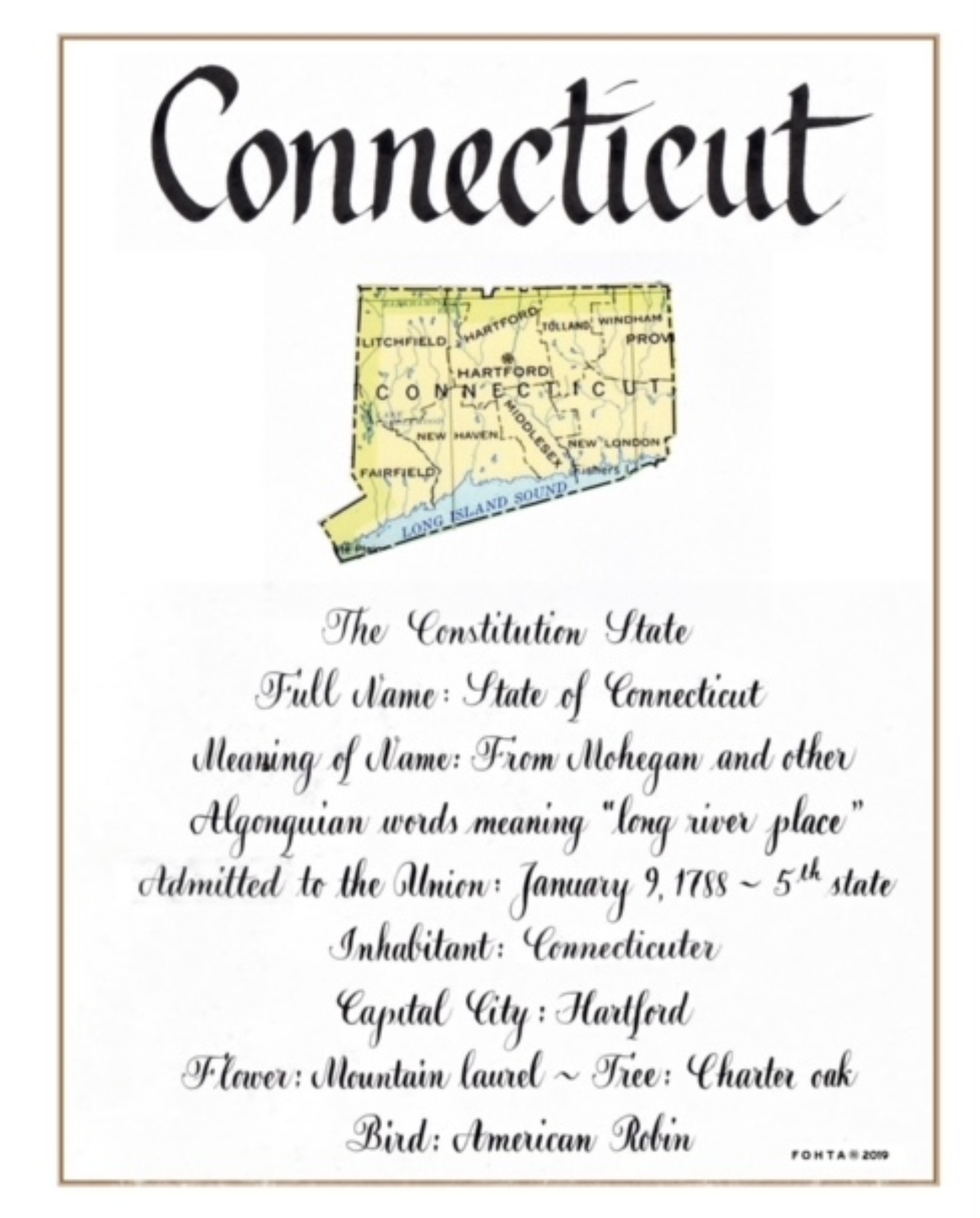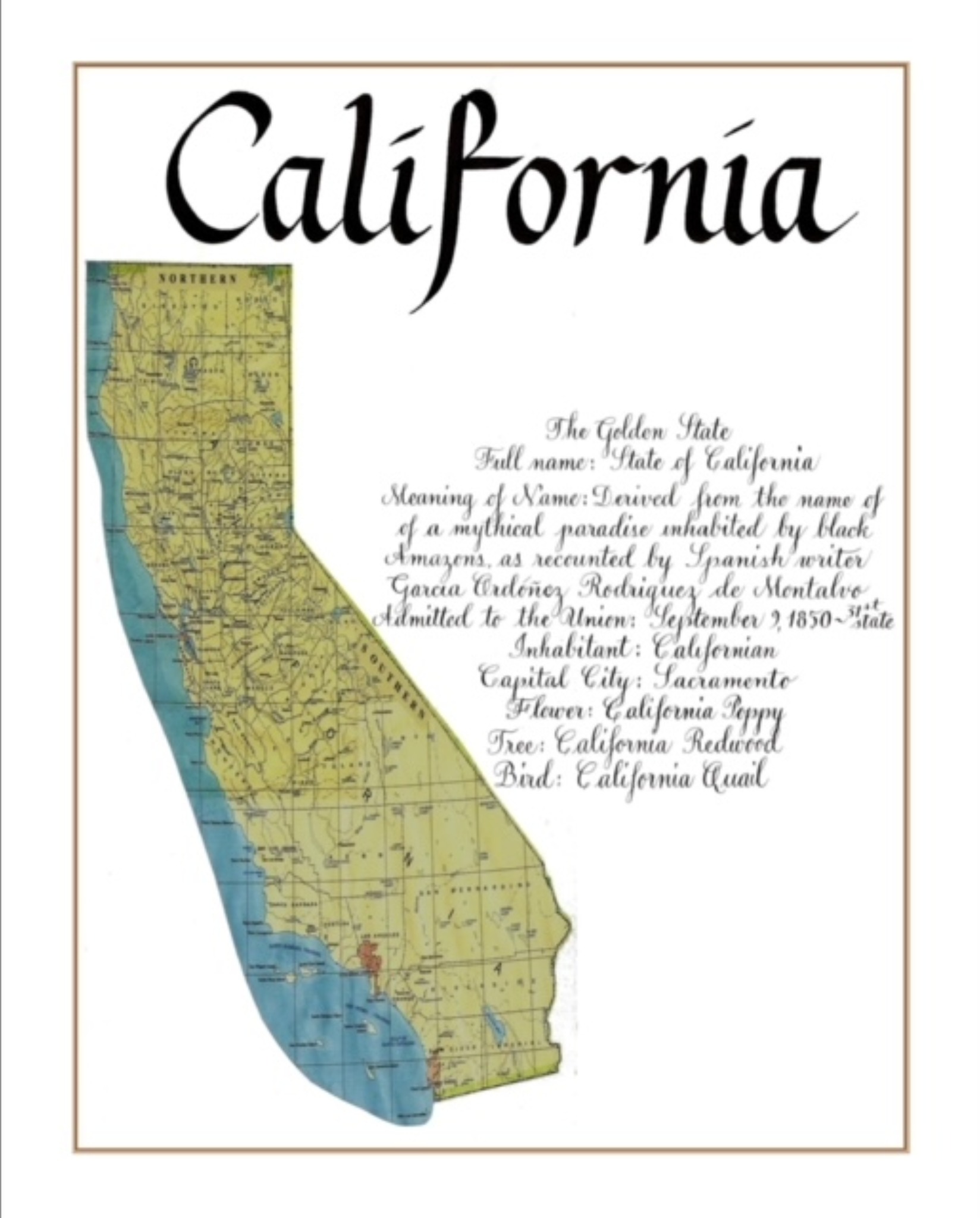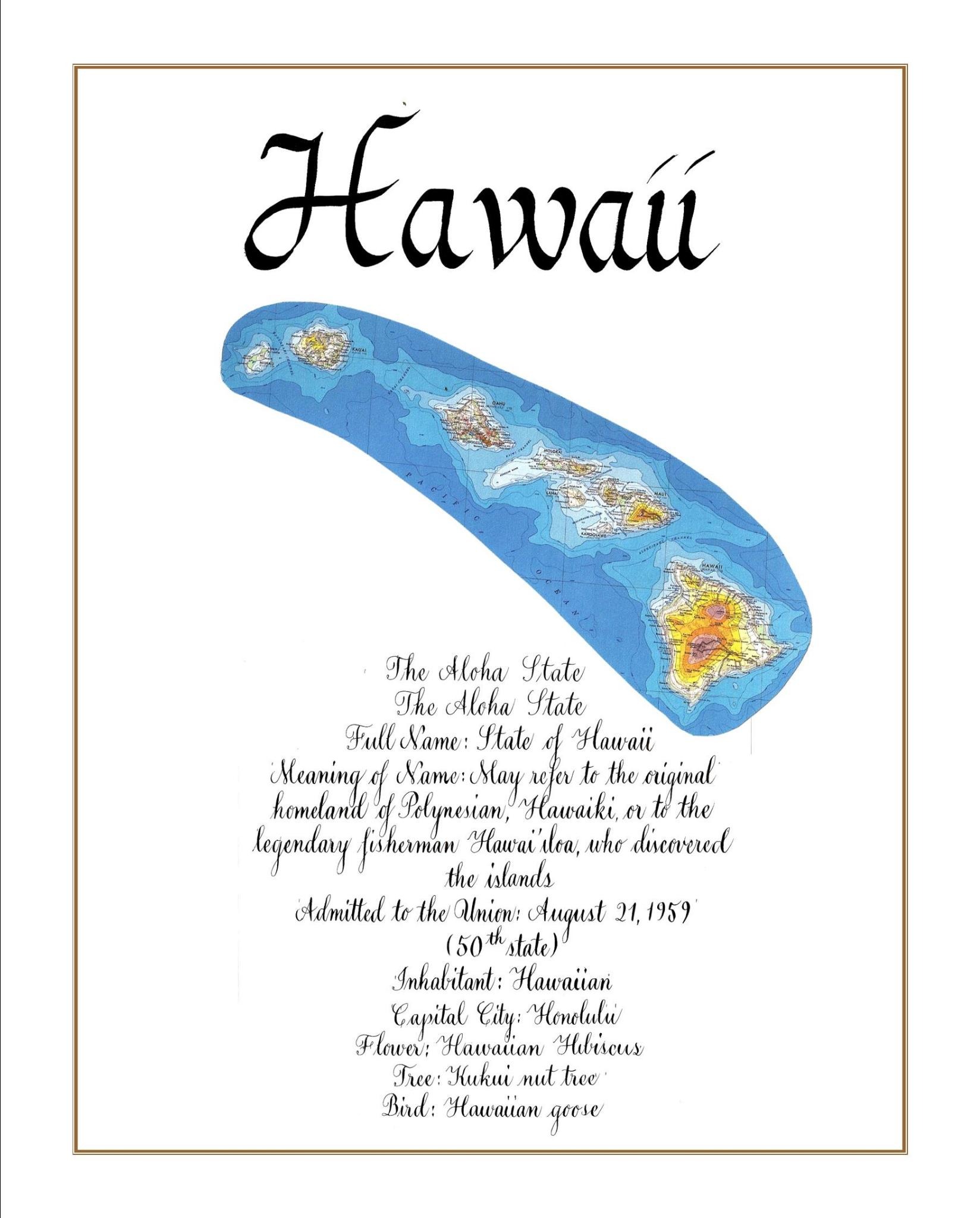 WIAN
What's in a name?
THE original fohta

®

signature piece
Your name is a very important aspect of your personalit

y.

Scripture tells us that "A good name is rather to be chosen than great riches. "Each name plaque is elegantly done in calligraphy with a cultural origin, inherent meaning, spiritual connotation, supporting scripture and framed. 8.5X 11
THREE EASY STEPS;
1) IN the form below input the name of the person who is purchasing the wian.
2) ,SELECT YOUR DESIGNER PAPER(S)
INPUT YOUR SELECTION IN THE MESSAGE BOX
along with
with the full name
(first, middle, & last name)
of the person who will received the wian
(3) MAKE PAYMENT
$30.00

EACH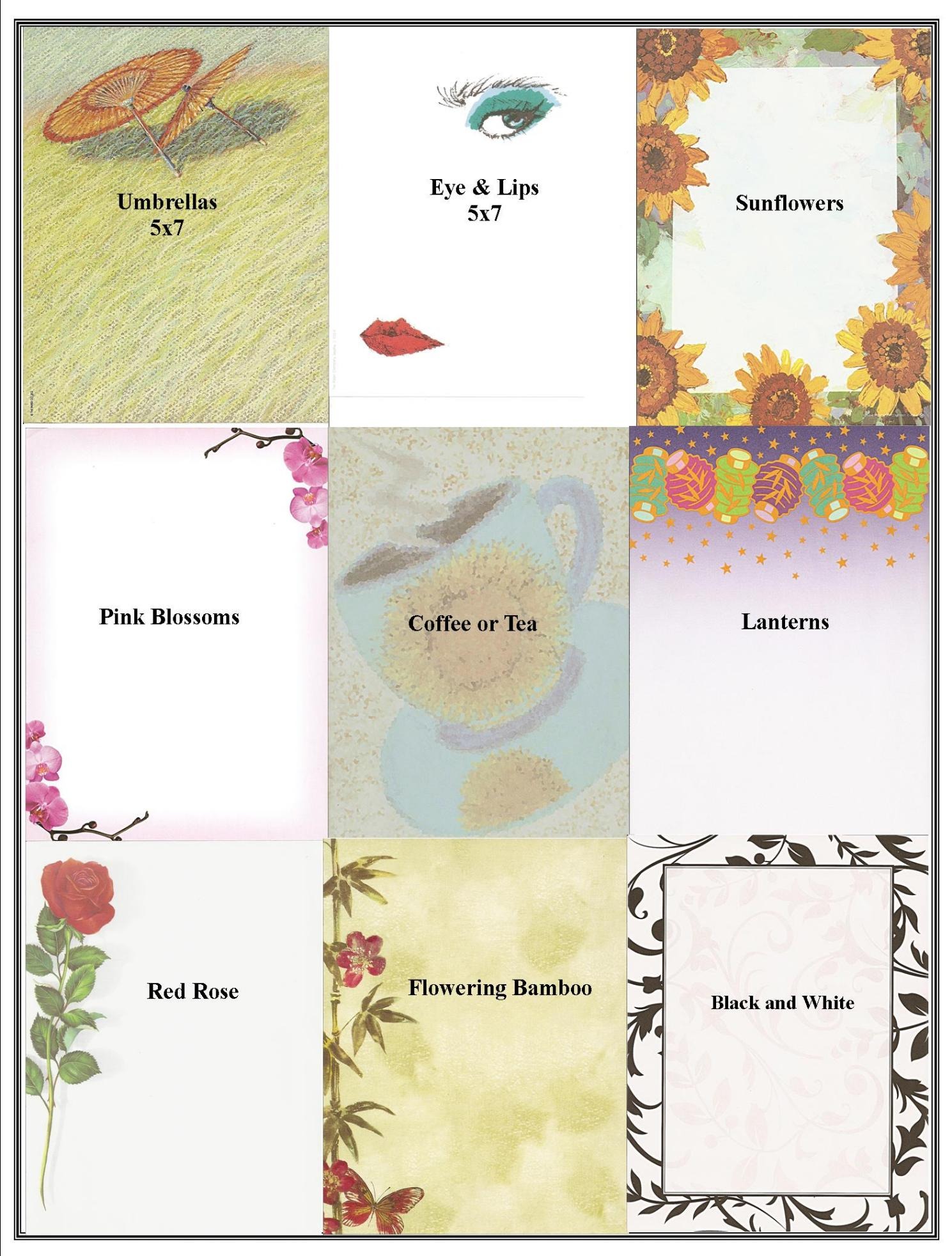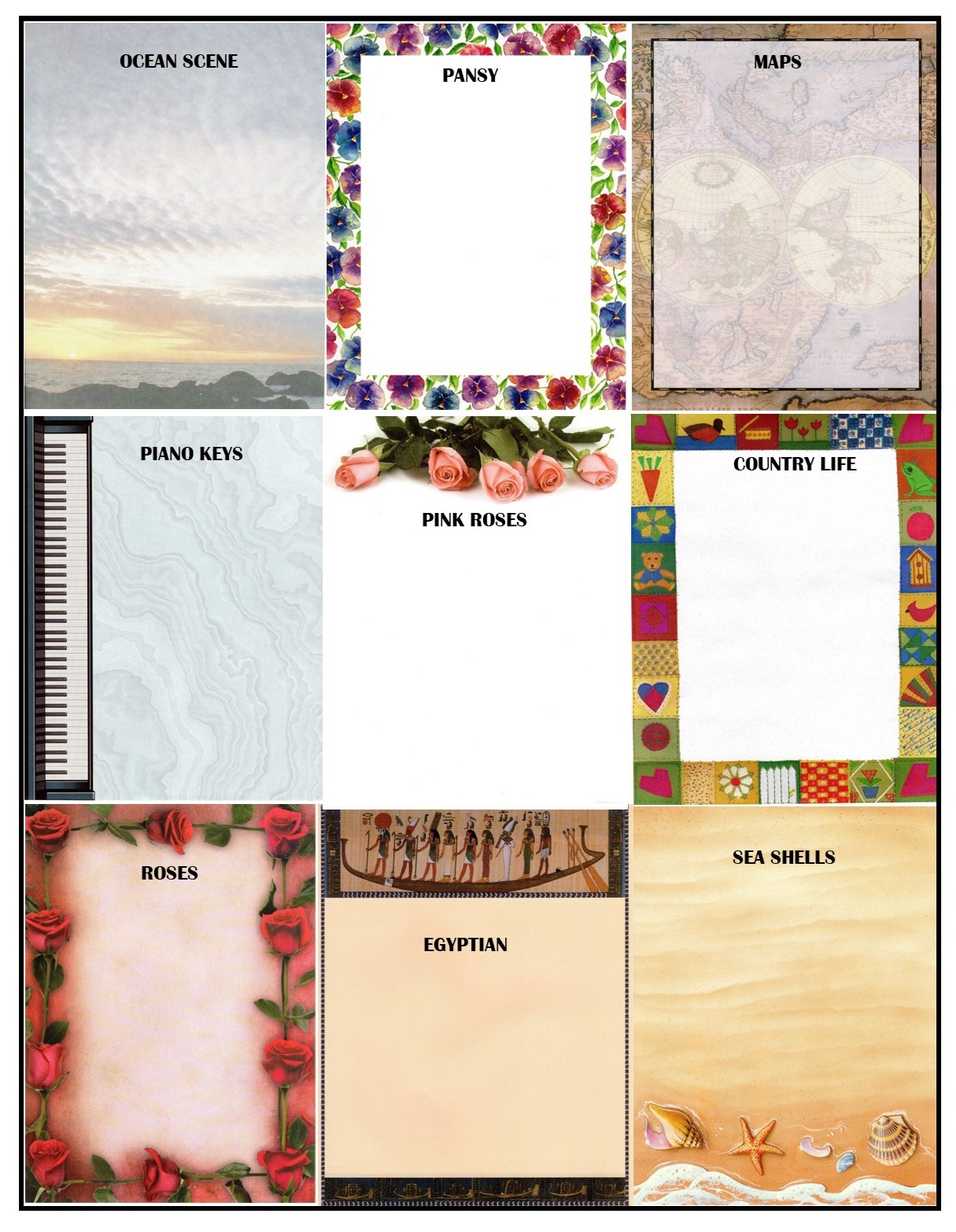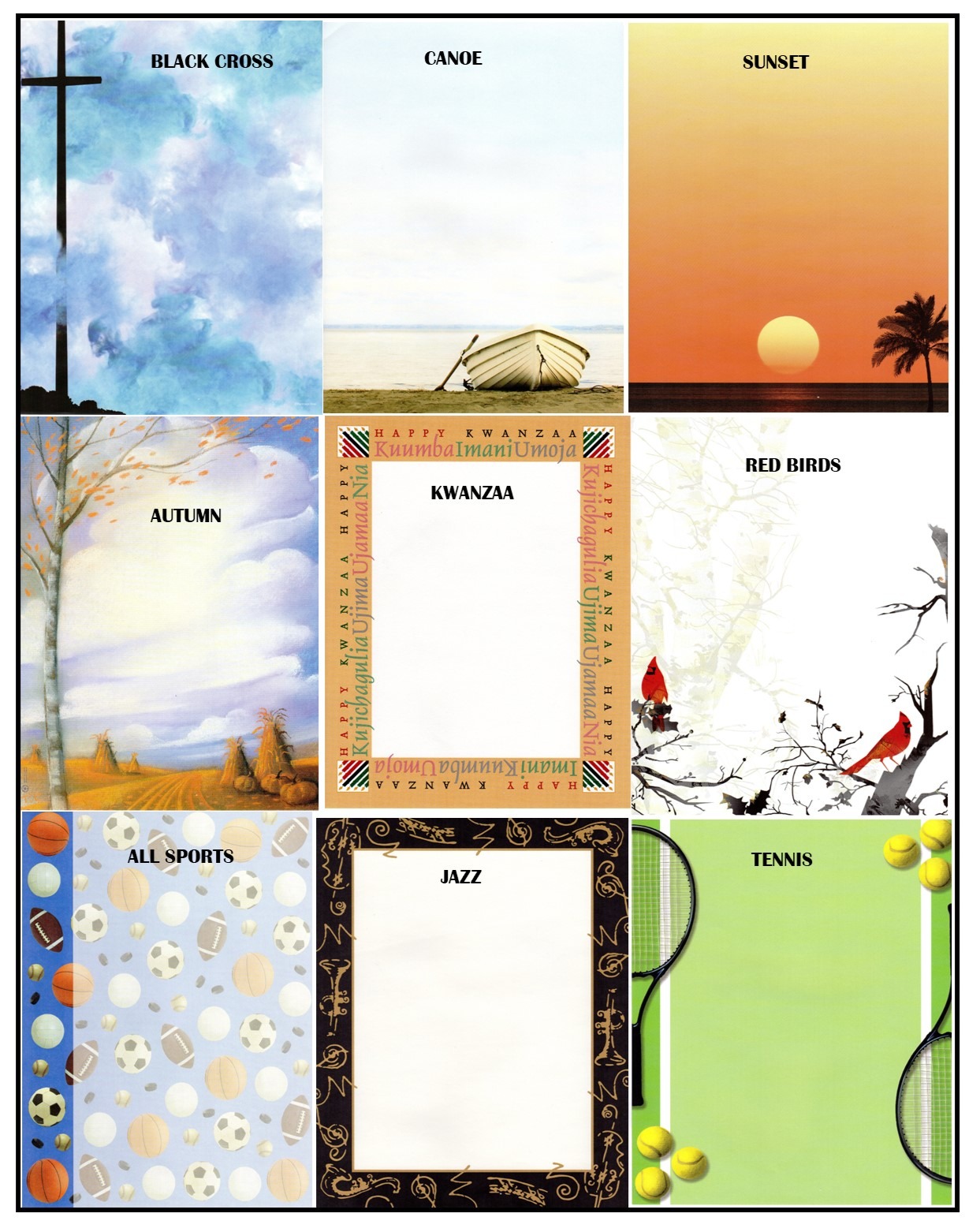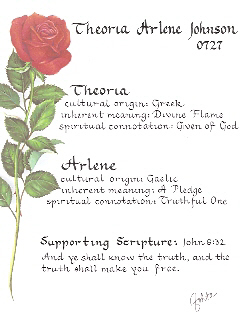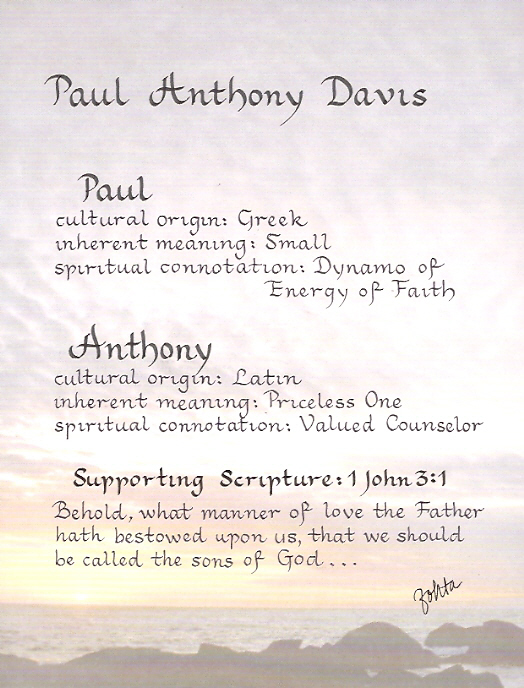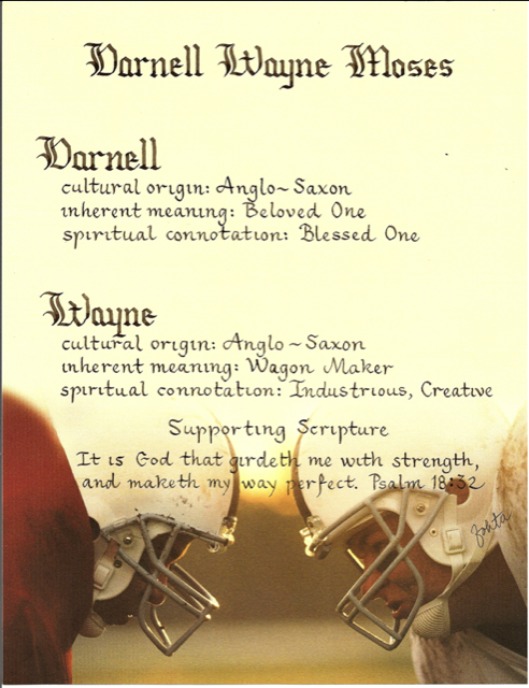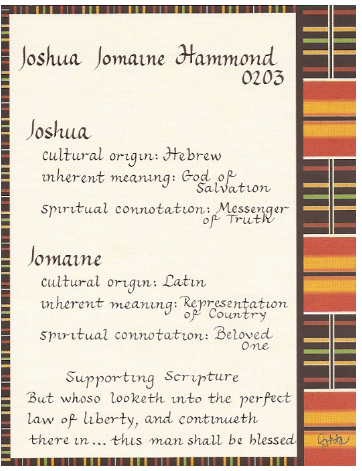 Get Inked by fohta®
A FREE ESTIMATE to Get Inked by FOHTA®
Fill out the form below, copy & paste or type your Quotes, Poems or Scriptures in the Message Box to received your FREE ESTIMATE
ADDRESSING ENVELOPES
$2.25 PER OUTSIDE ENVELOPE
$1.50 PER INSIDE ENVELOPE
Return address elegantly done in calligraphy and transfer to clear mailing labels
($$ based on current label price)
!) Standard ink colors: Black, Blue, Brown & Red
3) Guest List must be TYPED in address format:
Mr. & Mrs. Charles Brice
2900 South 17th Street
Arlington, Virginia 22204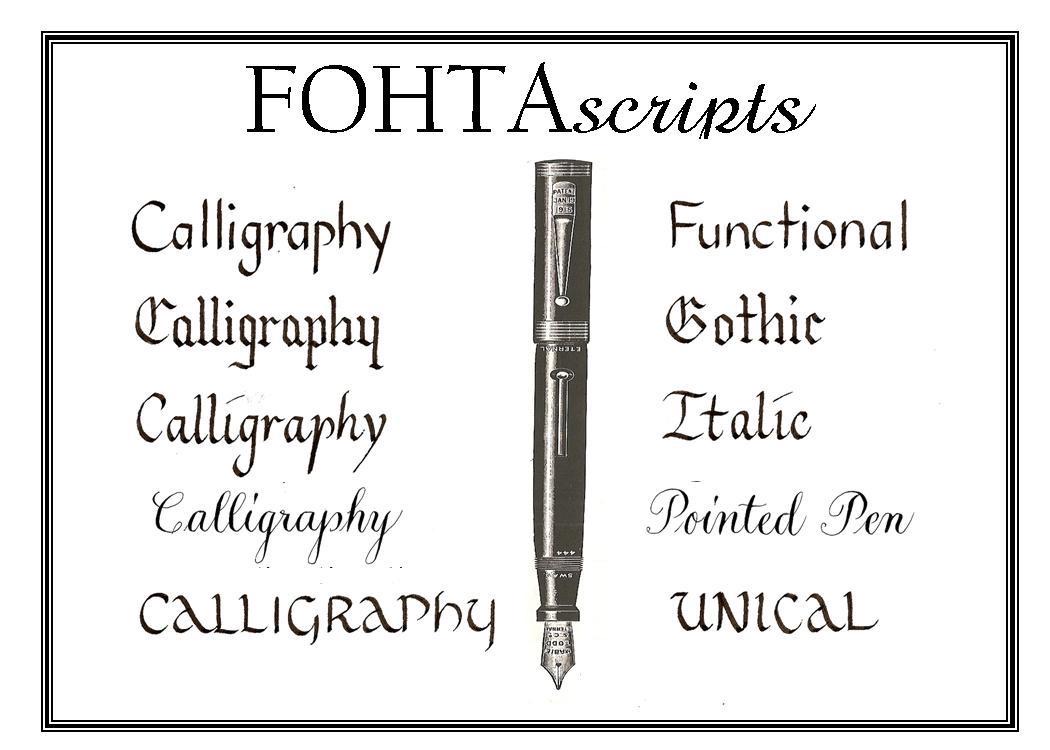 CASH APP ($FOHTA)
LOCAL ORDERS
Virginia Sale Tax
PICK UP AT FOHTA Gallery
PAYPAL (FOHTA)
LOCAL ORDERS
Virginia Sale Tax
PICK UP AT FOHTA Gallery
ALL MAJOR
CREDIT CARDS
Accepted @ FOHTA Gallery
Virginia Sale Tax
SHIPPING ORDERS
USE "BUY NOW"
MAJOR CREDIT CARDS ACCEPTED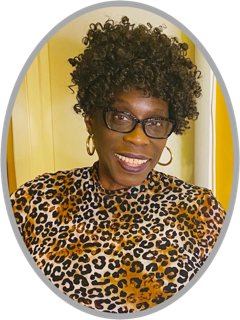 Felecia Brice McFail
Calligrapher and owner of
From One Hand To Another® - FOHTA®.
FOHTA Mission
From One Hand To Another, is a small unique calligraphy business, that turns thespoken words into visual art, promotes the importance of good handwriting skills, provides

Fohtatarians (clients) with personalized & spiritual gift-giving.
The FOHTA Gallery mission is to host artist & their craft and any other unique medium that have been overlooked in the mainstream art world.